This is a typical linear groove, as played by Mike Clark on his DVD Funk, Blues & Straight-ahead Jazz. The ghost notes are pretty tricky when followed by a normal note, be sure to start very slow.
[Video on drummerworld (download)]
tempo=120 bpm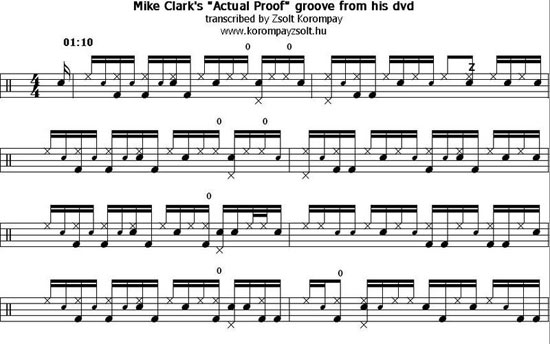 Ad blocker interference detected!
Wikia is a free-to-use site that makes money from advertising. We have a modified experience for viewers using ad blockers

Wikia is not accessible if you've made further modifications. Remove the custom ad blocker rule(s) and the page will load as expected.